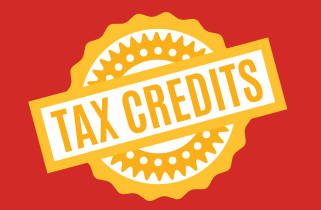 Did you know Arizona law allows taxpayers to receive a dollar-for-dollar tax credit for contributions made to extracurricular activities and other special programs? The maximum credit allowed is $400 for joint filers and $200 for single, heads of household, and married filing separate taxpayers. Print out our tax credit request form here and return it to our district office. You may also donate online through our online payment option:
TouchBase Signin (intouchreceipting.com)
.
Dear Supporters of the Nadaburg Unified School District:
The fall season is the time we once again appeal to you for donations to the Arizona School Tax Credit Program. The tax credit funds are used to supplement a variety of programs that benefit our students throughout the school year. This program, enacted by the state legislature many years ago, allows taxpayers to contribute to specific school programs of their choice and receive their gift back, dollar for dollar when they file their state taxes each year. The contribution can also benefit you on your federal tax filing.
The need for your support through the Tax Credit Program is critical: funding for schools in the state of Arizona ranks as one of the lowest across our great nation. In the past few years, the funding levels have dropped even more, while costs continue to rise. Because of that, important programs need to be cut to make the limited district budget balance. Programs such as clubs, tutoring, character development, and sports would not be possible without your support through the Tax Credit Program. In the Nadaburg Unified School District, full-day kindergarten classrooms could not exist without tax credit funding. A half-day kindergarten program would not properly prepare our students for the first grade.
The Nadaburg Unified School District is constantly improving the instructional program and overall quality of education for our students. This year, we are expanding the STEM (Science-Technology-Engineering-Math) focus district-wide. We continue to apply for grants and search for other funding sources to help make up for the financial shortage from the state. As our district grows, so do the demands on resources.
I would urge you to please support us in continuing all-day kindergarten and quality after-school programs for our students by donating to the Tax Credit Program. Our surrounding communities have been more than generous with donations in the past. I hope that you will continue this tradition by donating this year. Our Tax Credit Team will have dates, times and locations available to accept your donation. If it is more convenient for you, please visit our website www.nadaburgsd.org to donate online or mail in your donation with the form that accompanies this letter. We greatly appreciate your support!
Sincerely,
Dr. Aspasia Angelou
Superintendent
[email protected]