All of our preschool programs are based on the philosophy that children learn by playing and doing with intentional interactions and questioning by their teachers. Our program procedures and practices are built around the standards of the National Association for the Education of Young Children (NAEYC).
Community Preschool

Our community preschool is available at both of our schools. Community preschool is offered during the normal school day where students learn in an exciting safe environment. Our fees for the community preschool program are budget friendly, and when compared to other traditional preschool programs very reasonable. Nadaburg is a DES contractor, and thus accepts DES subsidies.
First Things First/Quality First

We currently offer First Things First scholarships at both Nadaburg and Desert Oasis Elementary. Families must qualify for scholarships financially. Scholarships are issued by the school and applications can be found on our community education enrollment page. Scholarships cover the cost 100% of the tuition. Desert Oasis Elementary was recently accepted in to the Quality First program, and we anticipate eligible for scholarships beginning sometime in the spring of 2017.


Early Head Start

Nadaburg was awarded a grant through the Maricopa County Department of Health and Human Services to operate two early head start classrooms. Early Head Start is for children ages 1-3 years. Families must qualify and enroll through Catholic Social Services. The Early Head Start Community Partnership program is for working families or those pursuing an education. There is no cost for Early Head Start families to attend preschool.



For more information please contact our Community Education Specialist at (623) 388-2120
Curriculum Signature Programs

Spelling Bee

Nadaburg participates in the Westside Impact Spelling Bee region competition. Students participate in the spelling bee beginning with classroom bees, the school bee, than the district bee. The winner of the district bee represents the Nadaburg District at the State spelling bee. For the past three years a Nadaburg has had a student that won the regional spelling bee. The State winner goes on to the National Spelling Bee. The Nadaburg spelling bee is a part of the Scripss National Spelling Bee program.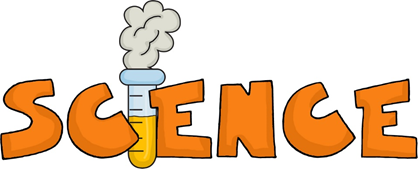 Science Fair

Every year our schools are buzzing after the holiday break with our science fairs. Students in all grades participate in the school science fair with either a class/group project, or individual projects. Students may also submit an engineering project. The top three scoring projects at the school level are eligible to participate in the regional science and engineering fair. In the past three years Nadaburg has had over ten students that have placed in the top three slots for their divisions. Students in grades 5-8 are eligible to participate in the State Science Fair.
Resource

Resource is a special education service that is provided to students as a part of the child's instructional supports. The goal of the resource program is to address the unique needs of students in the areas of academics and social/emotional support in each child's least restrictive environment. Students who are identified with a qualifying disability receive an Individual Education Plan (IEP) that is developed through the MET (Multidisciplinary Evaluation Team) in which parents/guardians are encouraged to be active participants. Students receive support in areas identified on their IEP with established goals. Resource may occur in a classroom with a smaller setting, or integrated in the child's general education classroom depending on the child's IEP accommodations and modifications.

Navigator

The Navigator program is for students in grades K-8 that have delays requiring higher level of supports. Students become members of a Navigator class with specific goals to meet their academic and/or social/emotional needs. Navigator classes are smaller than a typical classroom size with a certified teacher, and highly qualified paraprofessionals. The goal of the Navigator program is to give students the skills and strategies to be successful in a general education setting when they are ready.

Compass

The Compass program is for students who need extensive supports with social/emotional concerns. Students in grades K-8 are assigned to a small classroom environment with a certified teacher, and highly qualified paraprofessionals. Students work with a counselor and behavior coach to develop the skills they need to interact appropriately in social situations. The Compass program goal is to have students gain strategies and skills in order to return to a general education program and be successful with their peers.