Welcome to the Nadaburg Information Technology Department
The Nadaburg School District believe integrating technology into the educational program will enable staff and student to be academically successful, motivated, and engaged in the learning process. The Nadaburg School District believes all members of our educational community must be proficient information users who have the ability to access, understand, and effectively communicate information to improve their learning and working environments.

We recognize the necessity to provide our students with the technological skills necessary to achieve world-class results. Students need to be able to define tasks, access information, manipulate data, synthesize concepts, evaluate results and creatively express ideas to others. Technology use in an educational environment promotes cooperative learning, which in turn improves student problem-solving, critical thinking skills, communication, and cognitive growth.

The District strives to equip classrooms, students, and staff with the technology needed to excel. The District has set a standard of two or more Internet-capable labs in each school. All school libraries are equipped with a minimum of 8 Internet-capable computers. All school sites have been cabled to adequately provide hardwired connections to each computer and a wireless infrastructure presence in each classroom to support a variety of mobile devices.


John Asimakopoulos
Director of Information Technology
[email protected]
(623) 388-2135
To submit a request for technology assistance, please use Kace, not email!

We use Kace because it helps the IT department to see what problems are happening in trends and how can we stop the trend. It helps monitor and track the number of issues we face to ensure adequate support for our schools. The Kace form is used to help us determine what tools may be necessary to resolve the issues you face.
Use these handy screen shots to get through the process! Kace is now Quest - the screens will look a bit different, but will have all the same options.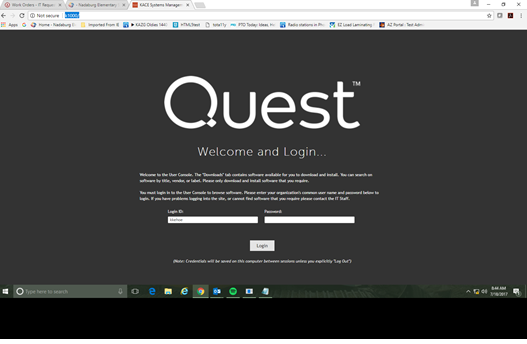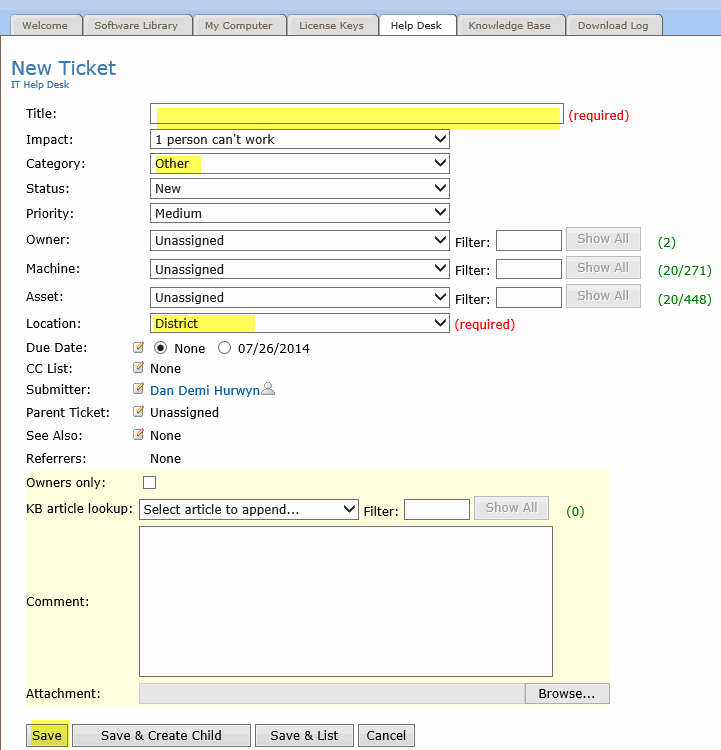 Your login is the same login as your network login.
This is what it will look like after you have entered your assistance request. You can track the progress and send information to us if needed. Or simply Click the NEW button to enter a New Request.
Please fill in the title, category, the location and click Save. You will receive a confirmation e-mail and we will receive your work order and it will be automatically entered into our queue.